[ad_1]
Swann has launched the new AllSecure650 2K Wireless Security Kits in the UK, adding to its award-winning product range of smart home and business security solutions.
The launch of Swann's first Wi-Fi NVR camera systems with 100% wireless long-lasting rechargeable battery cameras represents a revolution in adaptable yet simple security monitoring and recording, providing seamless 24/7 security /7, the company said.
The AllSecure650 Security Kit contains up to four wireless cameras with secure mounts, combining the reliability of wired setup with the ease of wireless, setup in minutes, not hours, to create a video surveillance system powerful hybrid.
It also comes with a powerful Wi-Fi NVR power hub, which can store up to two years of footage on its local 1TB hard drive and save clips to the cloud. There is a charging bay on the back of the power hub for easy recharging and a spare battery is included so users can always have a charged battery ready for swapping. So there's never any safety downtime waiting for a camera to load.
Additionally, the Power Hub's spare battery can act as an uninterruptible power supply (uninterruptible power supply) providing an additional 5 hours of power to the hub in the event of a power outage. The Power Hub also stitches together video activity clips for quick and easy playback.
HD video and motion sensors for clarity and confidence
Swann continues to provide security cameras with high definition video quality, as demonstrated by the AllSecure650 wireless cameras. Wireless camera features include a 105° wide viewing angle with 2K Quad HD resolution, True Detect heat and motion detection, sensor floodlights and sirens, person detection, two-way audio, loud sirens and powerful night vision up to 30m and Night2Day color night vision up to 10m. The IP66 weatherproof design rating on the cameras also makes the kit a durable option for users looking for a flexible home security package indoors and outdoors all year round.
The Swann Security app sends smart notifications to users' smartphones when True Detect detects heat from large objects like people and cars, for more reliable monitoring and fewer false alarms. The app has digital zoom, allowing users to see images such as license plates and faces with greater clarity.
Accessible and connected reading for all users
Security Kit 650 cameras are SwannNet compatible to ensure the strongest Wi-Fi connection available to each camera from the Wi-Fi NVR or internet router. Users can watch live or playback video on their smartphone from anywhere in the world with the Swann Security app.
Swann users can also view any of the cameras on their smart TV and talk to view hands-free via Hey Google and Alexa devices. For users looking for an offline option, footage can also be accessed locally on a TV or monitor via an HDMI cable and can record video without the need for the internet. The AllSecure650 system is a perfect complement to your existing Swann devices, making your perfect security ecosystem even better.
"We are extremely proud to launch the AllSecure650 2K Wireless Security Kit, a revolutionary step in seamless, reliable, 24/7 security," said Mike Lucas, CEO of Swann Security. "Combining the technologies of secure NVR security systems with the convenience of our Wi-Fi systems, this makes the AllSecure650 2K Wireless Security Kit a fantastic option for users looking for peace of mind, security with a camera that offers smart features and a reliable, seamless security set up for their home.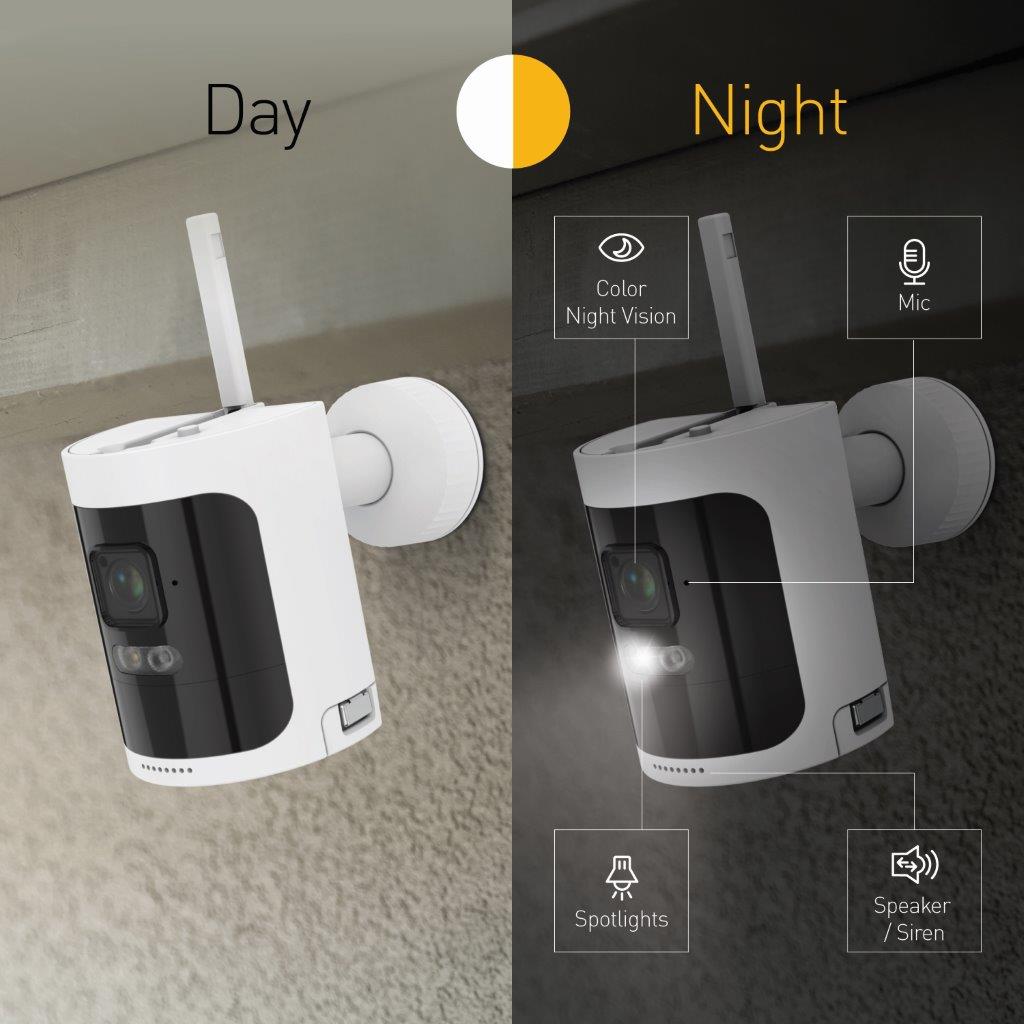 [ad_2]
Source link